Troy Morrison
Attorney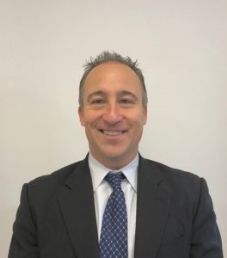 Attorney Troy Morrison serves the entire state of Massachusetts from convenient office locations in Springfield, South Easton, and Worcester.
Prior to practicing bankruptcy law, Attorney Morrison received his undergraduate degree from the University of Massachusetts in Amherst, MA. He received his Juris Doctor from Tulane University School of Law in New Orleans, Louisiana before returning to practice in Massachusetts. He has literally handled thousands of bankruptcy cases, practicing for over 20 years.
Attorney Morrison is married with three children. He represents individuals, families, and small family-owned business, helping them get a fresh financial start with reasonable fees and payment plans.
Education
Tulane University School of Law, 1996
University of Massachusetts School of Business
Practice Areas
Bankruptcy
Chapter 7 bankruptcy
Chapter 11 bankruptcy
Chapter 13 bankruptcy
Consumer bankruptcy
Business bankruptcy
Debtors' rights
Creditors' rights
Fair debt collection practices
Foreclosure relief
Loan modifications
Short sales
Relief from auto repossession
Relief from wage garnishment
Consumer debt relief
Business debt relief
Memberships
Massachusetts Bar Association
Worcester County Bar Association
National Association of Consumer Bankruptcy Attorneys
Bar Admissions
Commonwealth of Massachusetts
U.S. District Court District of Massachusetts
If you need a bankruptcy attorney in Worcester or throughout the state of Massachusetts, contact Morrison & Associates at (508) 928-3038 today.